AIR CONDITIONING REPAIR IN SEATTLE, WASHINGTON
---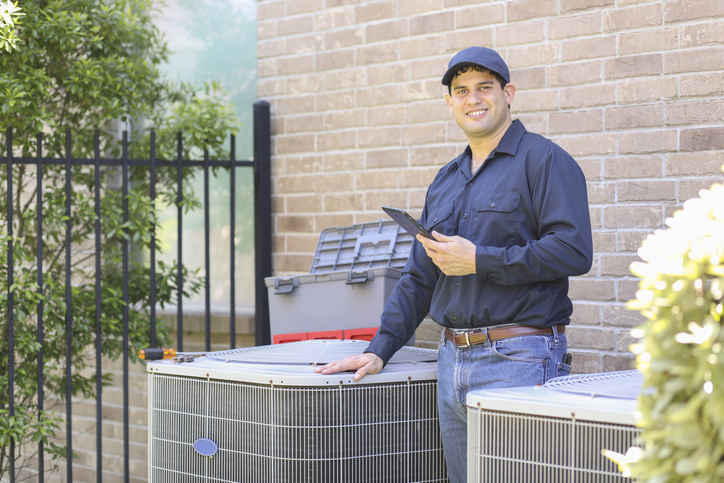 Do you find yourself sweltering in your home on hot days, even with your air conditioner cranked to full blast? Are you hearing weird noises coming through your vents when trying to cool off your house? Have your utility bills suddenly spiked and you have no idea why? If any of those seem familiar, it's probably a sign that you need experienced professional Seattle air conditioning repair as soon as possible.
Fortunately, Blue Flame is here for you. We're one of the top air conditioning repair companies in Seattle and the surrounding area. We've been the leaders in the city since 1994, so there's no better choice when you need expert air conditioner repair. From our location in Snohomish County, we serve the entire Seattle area — including (but not limited to) nearby communities such as Everett, Marysville, Bothell, Shoreline, Arlington and Edmonds. Get in touch with us today to schedule service.
HOW AC REPAIR SERVICES HELP YOU
Your home's AC system is one of its most important elements, and it's always smart to make sure you keep it in good working order. You don't want to wait until the hottest day of the year to find out your air conditioner has stopped blowing cold air in your house. Calling us means you can benefit from our comprehensive Seattle central air conditioning repair expertise. Our skilled HVAC technicians have the tools and techniques to get your unit back up and running as quickly as possible.
Not only does our professional AC unit repair help ensure you and your family stay comfortable, but it also helps you get the most out of your equipment. With regular care and maintenance, we can help extend the life span of your cooling system and prevent the issues that lead to reduced performance and breakdowns. Our air conditioning repair service resolves your issues now and puts you in a better position to continue enjoying comfortable temperatures indoors throughout the summer months.
WHY CHOOSE BLUE FLAME?
AC Installation: When you choose Blue Flame for your AC installation, you're choosing reliability and expertise. Ensure a comfortable environment for your home or office.

Heating Services: Cold seasons require dependable heating solutions. Our heating services are designed to provide you with warmth and peace of mind.

Electrical Services: Every modern home requires efficient electrical systems. We're here to ensure your safety and comfort with our electrical services.
When calling us, expect to receive exceptional service from our fully vetted and professional technicians every step of the way. We have the experience and expertise needed to help you get the best overall performance from your systems. We back everything we do with our 100% satisfaction guarantee. We're on-call seven days a week whenever you need emergency help. To find out more about what we can do or to schedule service today, get in touch with one of our helpful representatives. Learn about the areas we serve